Buying an NFT
A user is able to purchase directly from collectors in the marketplace.
When on the product page, go to the Collectors section: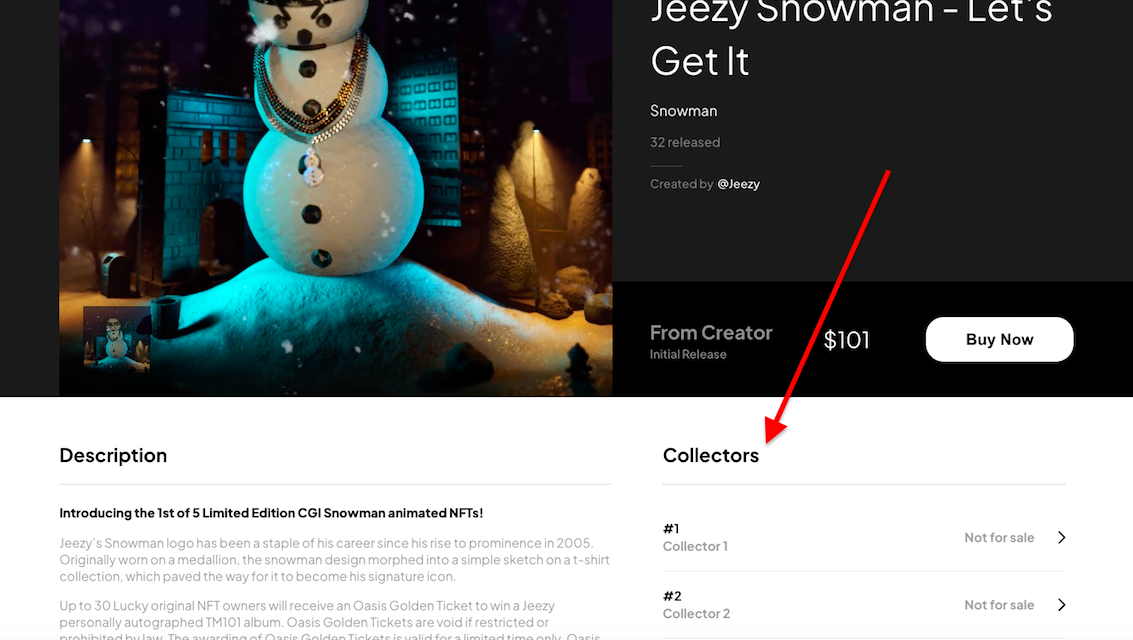 Click on View Details or On Sale to explore the different listings from collectors for a specific product.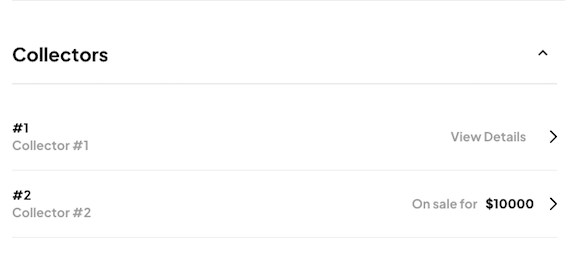 On the collector's item page, you can view product history and have the ability to buy the NFT.
To purchase from a Collector, click on the button that says Buy Now, as shown in the screenshot below.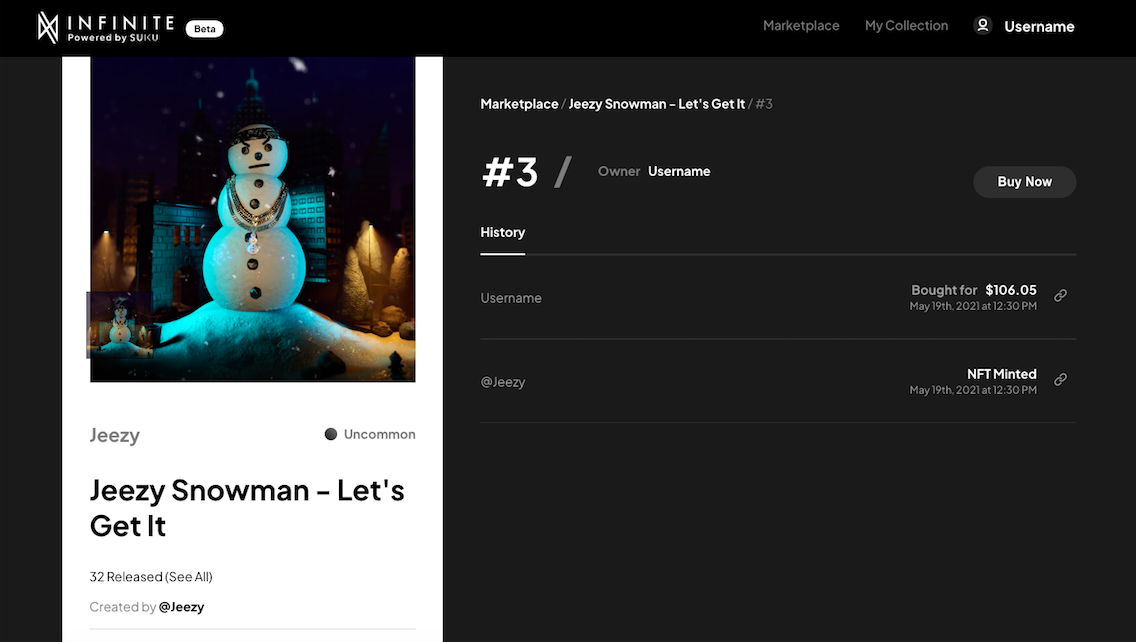 What should I expect once I purchase my NFT?
Once you purchase an NFT, you can keep and view it in your collection. To learn more about the My Collection feature, read about it here.
If you are looking to resell your NFT, you can read more about that here.