Buying an NFT
A user is able to purchase directly from creators in the marketplace.
When on the product page, click Buy Now.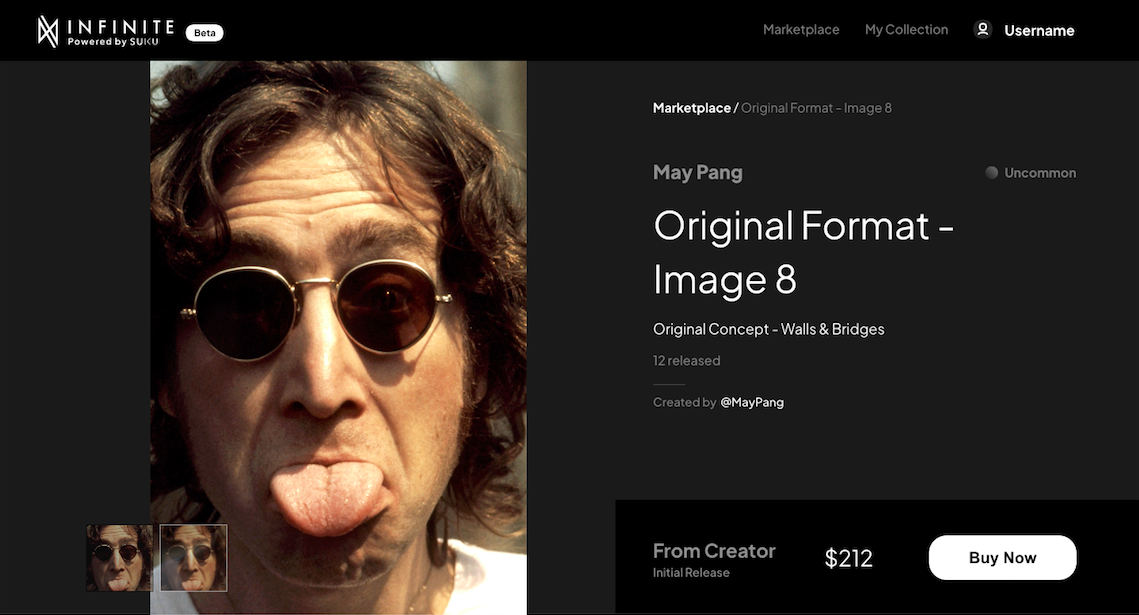 Once prompted with the confirmation screen, review your order and click I agree to the Terms and Conditions, followed by clicking Buy Now.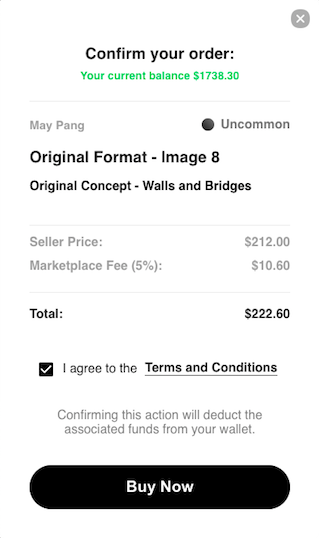 Following this, you should be presented with another screen informing you of a successful purchase.
Click View Pending Transactions to see your purchase in your collection.
Note: It may take up to a few minutes for your purchase to appear in your transaction history and in your My Collections page.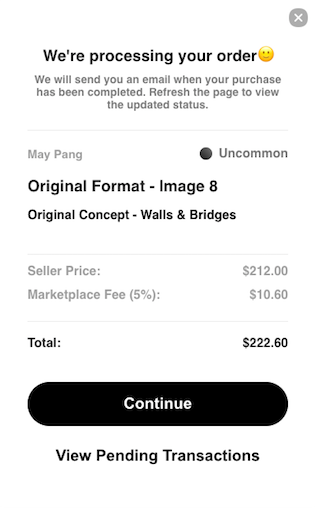 What should I expect once I purchase my NFT?
Once you purchase an NFT, you can keep and view it in your collection. To learn more about the My Collection feature, read about it here.
If you are looking to resell your NFT, you can read more about that here.