Transaction Issues
After making any kind of transaction on the marketplace, you can find your transaction history in My Wallet.
If you are having a problem with a transaction, you can report it to our team and we will gladly review the issue.
When submitting a support request, please use the identification associated with the transaction. To access that, please click the drop-down arrow next to the transaction amount.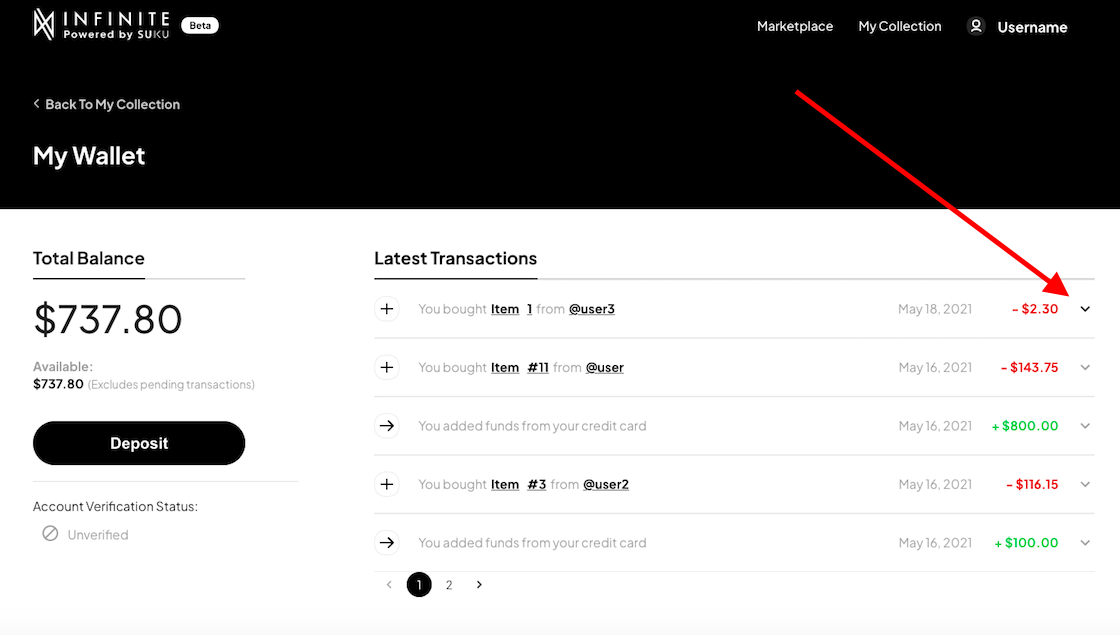 As seen below, after clicking the arrow, you will be prompted with the Transaction ID.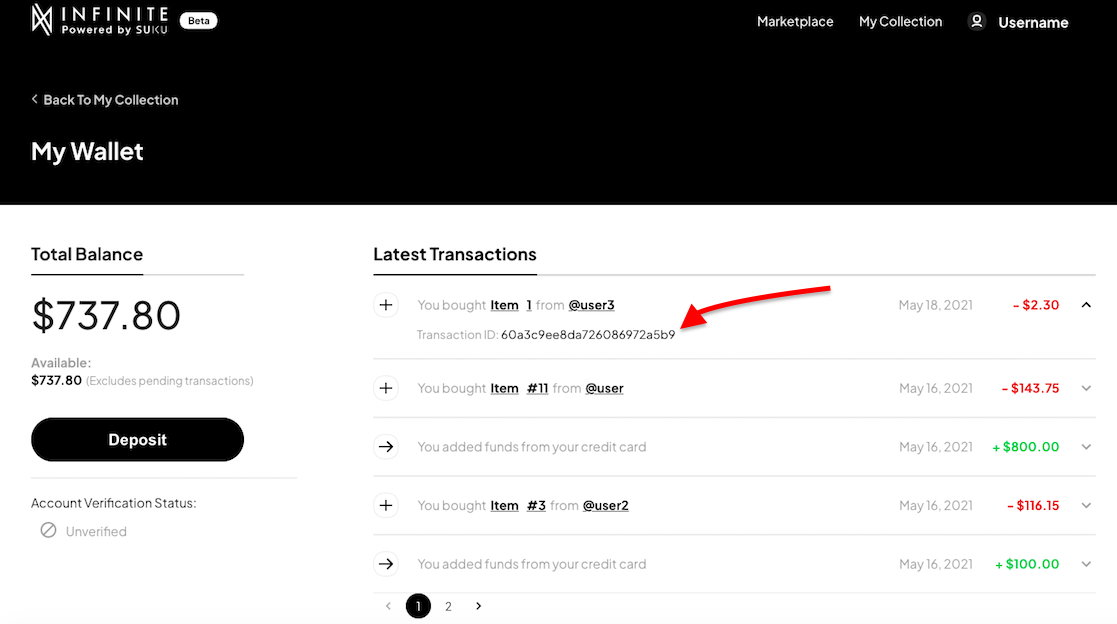 Note: To learn more about support requests, click here.