Welcome to InfiniteWorld
Tip: After setting up your account, don't forget to add a payment method to your wallet!
Creating an account is simple!
Click sign up and start by providing a valid email address and password that you'd like to use:
When you click on Continue, you will be asked to provide some profile details:
After entering a valid phone number, email, first and last name: A verification email will be sent.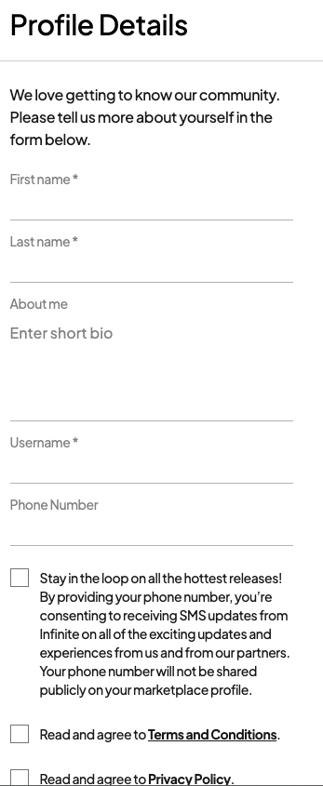 Once you sign up, you need to verify your email by the link sent to you
One you click the link and verify your sign up email you will be presented the following page: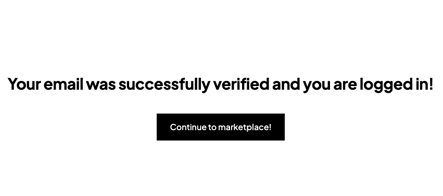 Congrats! After you verify your email, you can choose to navigate to the marketplace on the InfiniteWorld landing page and you will see the username you registered with on the top right of the navigation bar: