Buying an NFT
Tip: To learn the difference between a Creator and a Collector, visit this article.
On the InfiniteWorld marketplace, you can purchase NFTs from either the original Creator from a Collector.
When buying from a Collector, a portion of the final sale price may be paid directly to the original Creator in the form of a royalty fee; the royalty fee is set by the Creator at time of listing.
It may be the case that you will have the option to buy from a Creator or from a Collector, as shown below: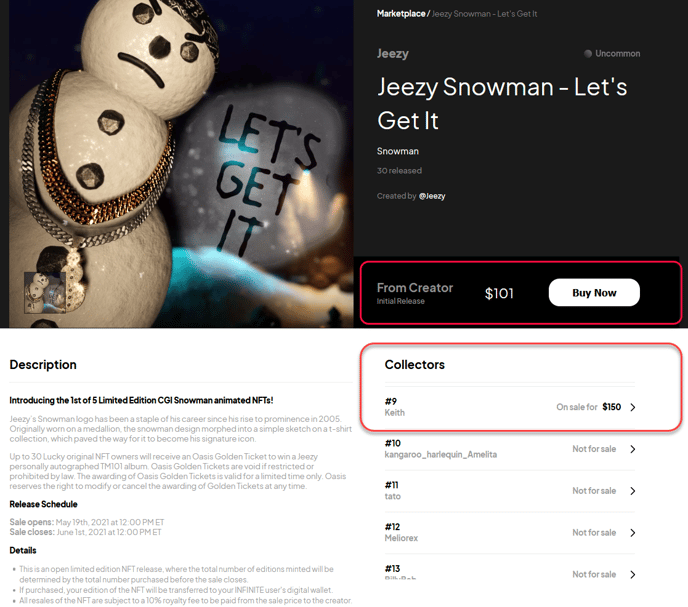 This may happen in the case when a sale is an open limited edition NFT release (as shown in the screen shot below), where the total number of editions minted will be determined by the total number purchased before the sale closes.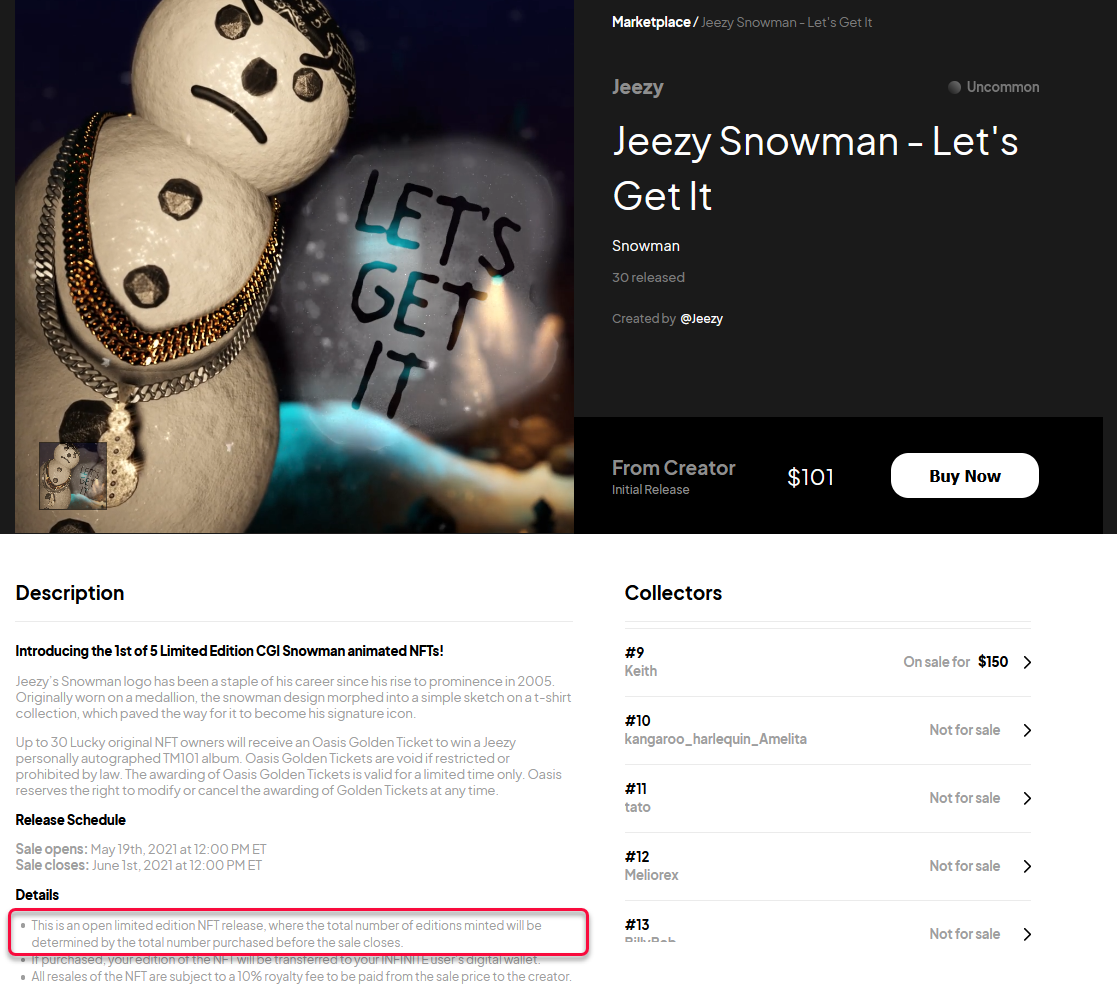 For example, in the screen shot below, you can see that you have two options to purchase the NFT:

From Creator, who is @Jeezy for $101
From Collectors, specifically someone who uses the handle Keith for $150
Tip: When a Creator no longer is offering an NFT for sale, you may still be able to purchase the NFT from a Collector.
Note: When buying from a Collector, the original Creator may receive a royalty fee, which will be taken from the sale price.